---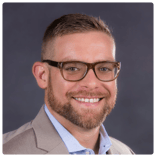 Christopher's Hack:
Leverage relatable success stories with your prospects
Your company should have a positive history providing value to merchants and clients - use it! There will always be other competitors and ways to resolve the problems your product or service addresses. What they don't have is your company and client stories to relate to the prospective merchant. It's not about features and benefits, it's about outcomes! If you can identify and communicate the desired outcome that can align with your solution, you will almost always eliminate being reduced to a commodity.
---
etailinsights Power User Interview
Christopher, what is your favorite restaurant in Miami? And, why?
There are more quality restaurants in Miami than ever (pandemic notwithstanding). What interests me more are small spots that don't typically get the same spotlight. It's less about the theater of eating out, more comfort food experience. Two of my staples are B&M Market (a past Anthony Bourdain feature) with the best oxtail and cow foot dishes in the city. The other is Korean Kitchen in North Miami Beach. I grew up on Korean food, and for all the diversity you find in Miami, Korean cuisine unfortunately is not as ubiquitous.
What drove you to begin a sales career in eCommerce?
I spent several years with a great digital agency, back when Magento was the "business choice" for eCommerce. Learning about ClearSale's history and impact in the eCommerce space made the decision to join the team one of the easiest in my career. I haven't been disappointed, and every day I'm just as excited to engage with eCommerce merchants, retailers, and brands - learning more about their challenges and expectations.
How does ClearSale help etailers?
We are laser-focused on being the best outsourced solution for fraud prevention in the eCommerce space; trusted by over 3,000 customers worldwide and touting a 99% customer retention rate. ClearSale is the first company to offer chargeback guarantees and the largest company focused on global card-not-present fraud prevention. Often, the mention of fraud reduces our service in the mind of the prospective merchant to a very small box tucked away for the finance department. In fact, the service we provide, if executed effectively, impacts marketing, revenue gain, and brand perception. There's exponentially more impact in incorrectly declining a legitimate transaction than the cost of fraud itself. Our focus is on approving more of the good customers that are currently being declined, lifting revenue not only on that particular purchase, but as studies indicate, on the later purchases that follow. We have also built a partnerships network to help solve problems beyond just fraud, enabling retailers to be more effective across all aspects of eCommerce.
How are you using etailinsights to find eCommerce leads?
I reference etailinsights repeatedly throughout the day as I prospect and engage. I've found the information provided to be the best synopsis for eCommerce relevant information I typically use to contextualize my communication. eCommerce platforms and solutions that operate in our fraud and payment space are typically the top data points I reference.
There were a number of the larger conferences that I was really looking forward to this year, such as IRCE and our industry conference, MRC Vegas. Unfortunately, we will have to wait until a later date. Retail Global Gold Coast in Australia rescheduled to September 2020 and is the one I'm keeping my fingers crossed on getting to before the year is over. We've made major strides in ANZ region and are excited for it to continue.