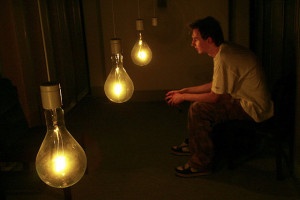 Here are a few "bright" ideas
I think most of us would agree that maintaining a solid email database and consistently engaging those customers is good for growth. We know how effective email can be, but sometimes creating interesting, clickable content can get tiresome, and even though we know we need a new idea for our upcoming eNewsletter, we fall back on the same old stuff and waste an opportunity to engage our customers.
If you're short on topics, here are 21 ideas you can start writing on today.
1) Customer testimonials or spotlights (go big and put together a video in addition to a few quotes and a photo!)
2) A big milestone or anniversary for your company
3) A survey or a poll
4) Quality content written by a third-party (some posts are just so good you have to share!)
5) An infographic (they're pricy, but they're super sharable)
6) 5 apps you personally find useful (chances are, your audience will too)
7) A contest or a giveaway
8) A product sneak peek
9) Community projects and volunteerism your company participates in
10) Reviews others have written about you or your business
11) Your most popular pins, posts, or photos from the last month on Pinterest, Facebook, or Instagram
12) A reminder that they need to connect with you on social media
13) Motivational quotes
14) Funny quotes
15) Fun holidays like National Ice Cream Day
16) Spotlight a new team member
17) A behind-the-scenes photoshoot of you and your co-workers during a "typical day"
18) An interview with a customer, industry expert, or even yourself!
19) A tradeshow you're attending
20) An invitation to provide an honest opinion of your products or services
21) A big thank you for being awesome customers and for sticking with your company through thick and thin
Hopefully, you find a few of these ideas useful! Shout out in the comments if you have one you think should be on this list.
Do you service eCommerce companies? See how etailinsights can enhance your lead generation!