Best Practices for Building Your LinkedIn Brand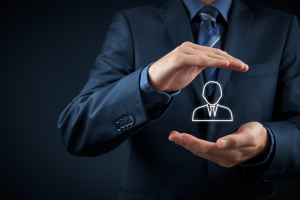 As a professional social network with over 400 million members, LinkedIn is an essential tool for salespeople who are selling to eCommerce websites. LinkedIn allows you to connect with former colleagues, interact with prospects and explain your successes as a salesperson. While plenty of potential exists if you are using LinkedIn the right way, there are certain strategies you can implement to make the most out of this social network. Following are a few best practices that can help you build your LinkedIn brand.
1. Ask for introductions to your prospects from mutual connections.
As with all forms of social media, there are certain users on LinkedIn who try to abuse the system. You may have accepted a connection request from someone before and then received a failed pitch or got approached about some type of marketing scam not long after – it has happened to me plenty of times. As a result, some individuals are skeptical about connection requests from people that they do not personally know. Here is where introductions come into play. Let's say that you really want to connect with Jane at XYZ Company about selling to her eCommerce website. While you do not know Jane, your former colleague Joe is already connected to her on LinkedIn. Instead of sending Jane a blind message, that she may or may not take the time to read, ask Joe to make the introduction for you. Chances are since the introduction is coming from someone that she already knows, Jane will be more willing to listen to what you have to say. Plus, you will already have some degree of rapport with Jane, since she most likely trusts that Joe would only contact her about genuine and trustworthy professionals. Essentially, introductions can help you make new connections. If you do not have a mutual connection, you still have a chance to start a conversation. Send your prospects a personal e-mail that demonstrates you took the time to learn more about them and that you are a relevant connection. Chat first, and connect later.
2. Do not be afraid to stand out.
With so many business professionals and salespeople using LinkedIn today, it is easy for your profile to get lost in the crowd. However, you can stand out if you are intentional about how you interact within the site. Go ahead and comment on, share or "like" the things that your current company, colleagues, and prospects are sharing on LinkedIn. You most definitely do not need to "like" everything that pops up in your feed, but you should feel compelled to act on the things that speak to you. In addition to responding to other people's posts, share interesting articles and exciting blog posts on your own profile as well. Another easy way to stay relevant on LinkedIn is to congratulate people on their accomplishments. Everyone loves to be recognized when they take a new job, receive a promotion, or successfully implement a new project. The simple gesture of saying congratulations can go a long way. As an added bonus, it can also help you to stand out among other sales professionals who are not as interactive or personable on LinkedIn.
3. Write your own content to share your expertise and views.
While it is extremely important to make connections and interact on LinkedIn, it is also helpful to publish your own content. As a professional who is selling to eCommerce websites, you need to acknowledge that your prospects are spending a lot of time online. If they can see that you are an online influencer in your industry and that you are eager to share your expertise with others, they can feel more assured that they are working with one of the best. However, do not feel like everything you write has to be industry or career-specific. Feel free to get creative too! One of my most popular articles is about a woman who did not say hello to me on the elevator for five years. Just think about anything you would want to talk about, and get writing. You may be surprised at how many more times your profile is viewed and how much publicity you can obtain for yourself. Essentially, it all boils down to treating people on LinkedIn the same way that you would in person. Be polite, show respect, give them praise and share your insights. These few basic tips can help you to establish a positive brand on LinkedIn that can then help to enhance your career as a salesperson.