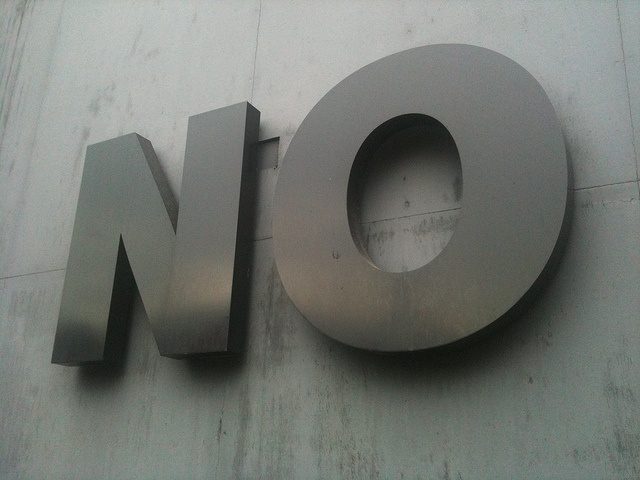 How often do you hear the words, "no," "not at this time," and "we're just not interested?"
Too often, I bet.
Hearing "no" can be frustrating, and even more frustrating is not knowing why more of these leads aren't willing to give you a shot.
Here are three common reasons why leads typically say, "No."
1) Your Lead Isn't The Right Person
All the preparation in the world won't do you any good if the person you're reaching out to doesn't have some kind of pull within the company. No, they don't necessarily need to be the decision-maker, but they have to at the very least have enough leverage to get your message where it needs to go.
Before ever picking up the phone, you need to ask yourself: can this person potentially become an internal champion for me? If not, how do I get in contact with someone who can?
2) The Timing Isn't Right
Most leads aren't going to make a decision right away. Pushing them into something they're not ready for is a surefire way to hear another, "no."
Focus on building the relationship and nurturing your lead to avoid seeming too pushy. This is the perfect opportunity to share content and other resources to prove your value to the lead and build his trust.
3) They Like Your Competitors Better
I'm highly competitive, so this one really hits home. I hate the idea of any lead choosing a competitor over me, but it happens.
Among other factors, pricing and existing business relationships affect the chances of closing a deal. Many of these factors you can't control, but one factor you can control is how quickly you respond to a new lead.
Quick response times are one way you can consistently get an edge over others in your industry. The quicker you can respond, the more likely you are to close the deal over your competitors.
There's usually a reason why a lead says, "No." Reflect on the possibilities and adjust your strategy to increase your chances of closing the sale next time.
Do you sell to ecommerce companies? See how the etailinsights can bolster your lead generation efforts!