---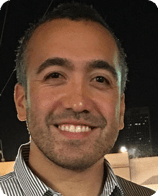 Ryan's Hack: Know how your prospect's revenue is derived (B2C, B2B) and how your product position maps to that, improves it, and/or is an innovation to revenue generation.
I think many salespeople templatize messaging when instead I believe that templatizing a process is the better approach. In a short example, understanding how/where a prospect derives revenue, potential pain points based on any intel you can gather (etailinsights, for example), and tailoring messaging around that notion to asses product fitment. All too often I see the same marketing email blasts, some more unique than others. The ones I typically follow up on are those that take a shot at a potential pain point and why/how their solution may fit. If wrong, a lead goes in and out of the pipeline quickly, thus saving time. If right, that could lead to closed business.
---
etailinsights Power User Interview
Ryan, what is your favorite restaurant in Austin, and why?
The Salty Sow. It is a great atmosphere with a variety of options in terms of food/happy hour.
What drove you to begin a sales career in eCommerce?
It's no secret that the eCommerce space is extremely saturated. That said, many leading retailers are going through a digital transformation journey; moving from legacy monolithic platforms to a modernized architecture. Infosys Limited acquired Skava Commerce, and I was an Infosys employee that was given the opportunity to join Skava and compete to offer our prospective clients a 'next gen' platform.
How does Skava help etailers?
As mentioned above, Skava Commerce offers a modernized eCommerce architecture built on a la carte microservices with flexibility in deployment models. To my knowledge, no other eCommerce platform offers clients this much flexibility. As such, we suit a number of use cases in retail, CPG, and telco.
How are you using etailinsights to find eCommerce leads?
I've been in sales functions high-tech (hardware, software, services) and financial services. To my knowledge, there are very few domain specific product offerings like etailinsights in the marketplace. I'm logged in daily. This tool is vital for pipeline development in retail for platform or point solutions alike.
I've been a big fan of NRF in New York for a number of years. Not only is it a great city and venue, but it seems to attract a variety of retailers and vendors alike.