---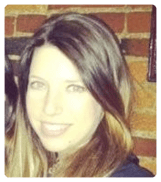 Jessica's Hack: Leverage Previous Conversations
It's so important to always leverage previous conversations when reaching out cold. Referencing previous interactions will go a long way to show a prospect that you remember them and you value any communication with them. As you build rapport with prospects, and perhaps you find out something on a more personal level such as an upcoming vacation they're taking, it always goes a long way to reference any details you learned about them previously. This small touch shows openness and transparency in how you relate to your prospects!
---
etailinsights Power User Interview
Jessica, what is your favorite restaurant in Philadelphia? And, why?
Trattoria - It's a great BYOB right outside of Philadelphia!
What drove you to begin a sales career in eCommerce?
Prior to joining a tech company, I was a Business Development rep at an insurance broker. I loved the role but I couldn't see myself in the insurance industry long term. A friend of mine was working down the road at a tech company, Monetate, which started my career in tech.
How does Clutch help etailers?
Clutch does a lot of things from loyalty, CDP, gift cards, mobile messaging and more, but we really help our retailers identify, understand and motivate their customers. By collecting all customer data, we can give eTailers insights into different segments.
How are you using etailinsights to find eCommerce leads?
We use etailinsights in several ways. In our space, partnerships are probably one of the most important things. Whether or not it's an e-commerce platform, ESP, POS, etc., we find that partnerships either accelerate a deal or lose a deal. We use the technology search weekly to find new accounts/contacts to reach out too. Also, with the Salesforce integration, we're always looking for new leads to push into our CRM database.
Connections - We have a strategic partnership with Salesforce, and prospects/customers are always excited to connect with us at the show....and who doesn't love GWEN STEFANI!