---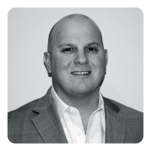 Patrick's Hack: Embrace the "No"
Over time I've found that embracing the "No" is one of the best things you can do as a sales person. "Maybe" in sales is the same as "No", only with "Maybe" you end up wasting a bunch of time and effort chasing something that is never going materialize. "No" saves you time and energy, but also frees the prospect to speak more openly than they would have otherwise. Those insights gained can pay big dividends with the next prospect. So appreciate, embrace, and gain insights from "No".
---
etailinsights Power User Interview
Patrick, what is your favorite restaurant in Dallas? And, why?
Penne Pomodoro in Dallas. It's a local Italian restaurant with consistently good food. We have three kids and they all love it, which makes for a complaint-free dinner outing – a rare occurrence typically. Plus, the $2.00 mimosas during their weekend brunch are quite nice.
What drove you to begin a sales career in eCommerce?
Happenstance. We initially built Immerss to allow content creators to monetize their expertise. It wasn't until we pivoted and realized the benefit for merchants to utilize our live video platform to service their online consumers that I jumped into eCommerce sales. It's been quite educational and I've loved learning the business.
How does Immerss help etailers?
As a live video commerce platform, Immerss helps etailers humanize their online sales experience. By enabling online customers to connect with a brand's sales associates, etailers can create a virtual in-store experience - whether they have a physical store or not. For online merchants who believe in building relationships with their customers, Immerss is a game changer. Our shoppable online trunk shows are great ways for etailers to reach larger audiences at once. It's like having their own branded QVC channel right on their website.
How are you using etailinsights to find eCommerce leads?
I find myself utilizing the Shopping Cart Analyzer more and more. As I stumble across a brand online that seems like potential fit for Immerss, it is easy to just click a button to get all the data I need. We have a fairly small sales team and the ability for us to use etailinsights to build out lists and divvy up prospects has been great. It has replaced a lot of spreadsheet building and tracking headaches for us. As etailer contacts are made, our sales associates can tag and take ownership of them.
Shoptalk Meetup has been the best post-pandemic virtual eCommerce conference I've attended. They broke down meetings into 15-minute segments, which was plenty of time to see if there was a potential fit and reason for a subsequent meeting between brands and solution providers.