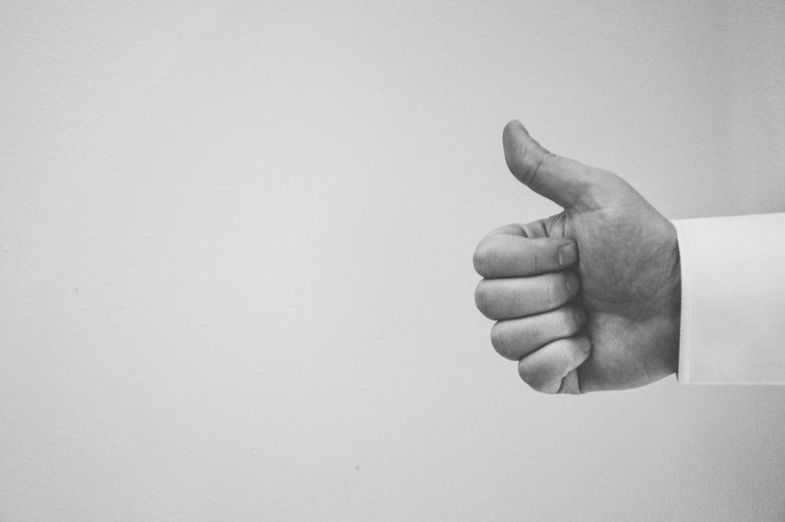 My first job was as a host at a restaurant called Darryl's 1890. I was 15, and before I knew it, I was waiting tables. Despite having no idea what I was doing, I seemed to be good at it, and after a while, I began to understand why. It isn't so much what I did, but rather what I didn't do that led to a sale.
Be careful what you ask for
One trick I learned while waiting tables was to avoid asking, "Are you ready to order?" The reality is, it would be strange if they weren't. They chose to come in the door, sit down, and open a menu. The next logical step would be to order. If not, it would be a confusing experience for everyone involved.
Instead, I asked questions like, "Would you like more time to review the menu?" or "I have some suggestions if you're interested." Rather than simply confirming the reason they chose to sit at my table in the first place, I'd begin by building a relationship, not to mention giving myself an opportunity to upsell. As strange as it sounds, it works the same way no matter what industry you're in.
Design a Follow-Up Email that isn't a 'Follow-Up Email'
After finishing your pitch, offering a demo, and quoting a price, you then begin the process of crafting the dreaded 'follow-up email.' Generally more than one. I hate these. Everyone hates these. It's the equivalent of pestering your customers with the question "Are you ready to order?" when they are already sitting at your table.
Instead, consider designing emails that are thought-provoking. Find news articles that are relevant and offer unique value, mention an upcoming event they might be interested in, or simply include something personal in the first paragraph or subject line to help them relate and make them want to keep reading. No matter what you do, don't make it about you.
Lead by example
At etailinsights, we always send an email the day after a demo. However, this email is less about "follow up" and more about establishing a relationship and (hopefully) getting them to subscribe.
The email simply references the fact that if the prospect chooses to subscribe, they will receive a weekly newsletter highlighting the new online retailers we've profiled that week. It's simple, helpful, and most importantly, not pushy. In fact, is has nothing to do with us. Instead of force-feeding them information about our service, they learn about new retailers they've never heard of.
Aim for a conversation, not a sale
Despite sending messages that barely mention our own brand or service, our "follow-up" emails receive a 73% response rate. 73%! Just like asking a table if they would like more time to look over the menu or if they would like any suggestions, it starts a conversation that will surely lead to some sort of sale. They may need time to convince themselves it is a good choice or they may be waiting for you to offer them that missing piece of information they were waiting to hear but didn't know it until they heard it. Either way, it is easier to talk to a friend than it is a stranger.
Long gone are the days when people were excited to open their inboxes and find a laundry list of new offers. When it comes to B2B marketing, relationships are everything. Keep it conversational, offer something nobody else does, and give your new leads the time they need to order when they're ready.
Build meaningful B2B relationships that lead to long-term sales!