---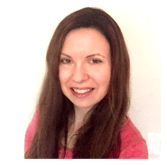 Melanie's Hack:
Tell a story that relates to your prospects
Tell a story! Online retailers often want to know how someone in a similar role or industry vertical has benefited from affiliate marketing and LinkConnector's capabilities. By telling a story which describes how we have helped a customer overcome specific challenges and the results achieved through our technologies and affiliate relationships, helps the prospect to create a picture of the growth their company could obtain through an affiliate program.
---
etailinsights Power User Interview
Melanie, what is your favorite restaurant in Raleigh? And, why?
Second Empire Restaurant in Raleigh is my favorite restaurant because of the ambience, history, knowledge of the staff and delicious selection of food and drinks.
What drove you to begin a sales career in eCommerce?
I've worked in different industries and found eCommerce to be the most interesting and rewarding. I love connecting with and learning from online retailers around the world. In my role, I help educate etailers about LinkConnector's services and how we can help them increase online revenue and achieve growth through affiliate marketing.
LinkConnector is an affiliate marketing network. We help etailers (across a variety of categories) to expand brand awareness and increase online revenue through performance-based referral partnerships. We provide etailers with innovative technologies, hands-on support and access to a network of quality affiliate partners to help merchants build and grow profitable relationships.
How are you using etailinsights to find eCommerce leads?
I create lists in etailinsights based on revenue and category to properly identify prospective customers. etailinsights has a variety of filters to both broaden and narrow search results making it simple for me to find relevant prospects. I can easily learn about a merchant's website, revenue and many different features about the company which helps me better relate to the prospects for my outreach. The Executive contact information is most helpful in providing the up-to-date contact details. Before I call a prospect on etailinsights, I have a wealth of knowledge about their website.
I enjoy the Affiliate Summit conferences because of the non-stop networking, in-person meetings and the educational speakers.