---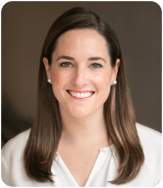 Birdie's Hack: Build strong in-person relationships
Build strong relationships and take every opportunity you can to do so in person! There are a lot of companies out there solving problems, selling you things and wanting to work with you. Differentiate yourself by listening to them, getting creative in how you can solve their obstacles and go out of your way to meet them in person. In fact, make it a point to get to know the entire team and not just the decision maker. When I began building the Happy Returns relationship with Rothy's, the VP of Operations was my main point of contact and primary decision maker. But, I went out of my way to individually get to know members of the Ops, Finance, Tech, Marketing & Product teams because I knew our integration and partnership would impact every single one of them. Make yourself an invaluable resource to your prospect before, during, and after the sales process is complete.
Secondary Sales Hack: I color code my calendar so I know what each day is going to entail. I differentiate recurring internal meetings, revenue generating tasks, retailer meetings, prospecting and personal time! Ultimately, you have to find a process and routine that's efficient and works best for you. Not everyone operates the same way so find something that gets you excited to tackle your day!
---
etailinsights Power User Interview
Birdie, what is your favorite restaurant in Santa Monica? And, why?
Noma Sushi. It's a cozy, delicious hole in the wall in Santa Monica that has been there my whole life! (I grew up in Santa Monica!) My go to order is spicy tuna on crispy rice, baked crab handroll & yellowtail sashimi. The best part? It's across the street from the best Karaoke in Santa Monica - The Gaslight!
What drove you to begin a sales career in eCommerce?
I've been in retail sales my entire career and over the past few years, I've witnessed the rapid growth of eCommerce. Especially as customers become more and more spoiled with the instant gratification of buying online. With the growth of eCommerce naturally comes the growth of returns. In fact, for apparel purchased online, return rates approach 50%! While there are a few other players in the returns ecosystem, no one is making the impact Happy Returns is. We're the only ones that are able to save retailers money while improving their customer experience and providing a more sustainable returns experience. How could I not want to be a part of the company making the biggest impact in the returns world!?
It's inevitable that retailers will address returns sooner rather than later. Three in four customers say returns are the most painful process of shopping online, and 87% won't buy again from a retailer after a bad experience. The industry is also becoming aware of how many trees (nearly 1 billion!) that individually shipped, cardboard boxes waste every year. Forward-thinking brands like Everlane, Rothy's, Parachute Home and REVOLVE recognize these trends as a returns opportunity to retain revenue, reduce costs, give shoppers choice, and make their supply chains sustainable. They do this together with Happy Returns' returns software and reverse logistics.
On average, our customers reduce costs 40% in their first year with our lower rates and aggregated shipping. They see first-hand how much shoppers love in-person returns; Return Bar adoption is nearly 50%! Those who use our software also slash refunds and increase exchanges up to 33%.
How are you using etailinsights to find eCommerce leads?
I find it helpful to determine themes across people and companies I'm prospecting so I can more efficiently reach out in an intentional and thoughtful way. I create different lists for Industries, eCommerce Platforms, Return Software, Online Revenue & Location. This allows me to calendar my day and categorize my communication. While I've learned that each retailer is it's own snowflake, these lists allow me to stay focused on a theme and then dig in deeper to educate myself about each retailer and find an obstacle they're facing that I know I can help solve!
Last year I attended the Lead Innovation Summit in NYC and it was my favorite and the most valuable conference I attended in 2019. Set in Brooklyn, it was an intimate setting of up and coming brands, leaders in the industry and a healthy combination of panels, 1/1's and booths where you could easily mix and mingle!