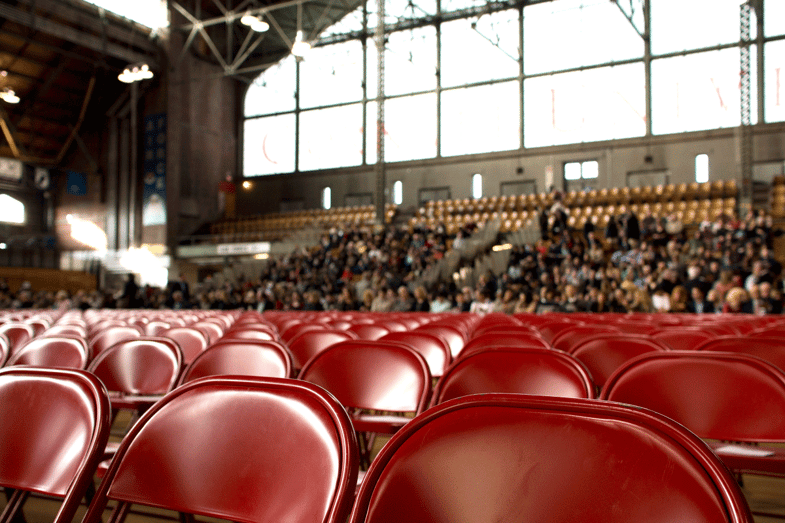 Trade show season is right around the corner!
For some, it's the most exciting time of year, wandering the aisles, visiting their favorite brands and trying out new demos. For others, it can be a nightmare, trying every B2B marketing tactic in the book to get potential leads to visit their booths.
How to craft B2B marketing emails for your next trade show
Email marketing is the third most influential source of information for B2B audiences and one of the most successful strategies to use before and after a trade show, but how do you know if your email is going to get opened, let alone read?
I've learned from experience that some ways of making contact just aren't effective, while others will get you the response you need to keep your calendar full all season long. While there is no exact science, there are a few foolproof methods to make sure people know about your brand and where to find you.
Start early (but not too early)
I start reaching out to prospects two weeks before a trade show. That gives them enough time to plan around their busy schedules, but not so much time they'll forget about it altogether. If you reach out too early, potential leads will most likely ask you to send them a reminder closer to the event, and they will be less likely to engage when you do.
Make it personal
Nowadays, it's pretty easy to find out what someone is interested in, where they went to school, if you have mutual friends or acquaintances, etc. You can use Facebook, LinkedIn, Twitter, or Google+ to find common ground, then find a way to work that into your message.
Use the information you find to make the first paragraph personal. It makes people feel good to be addressed personally, and it makes them more likely to keep reading. I know that I receive a lot of messages before trade shows, and I don't even respond to the ones that say, "Meet us at booth #57." I answer the ones that are personal and unique to me.
Use Creative Subject Lines
The first thing someone is going to see is the subject line, so make it something that is going catch their attention. I am always excited when I get an email with a subject line that pulls me in and makes me want to read the message, especially when it's about me. In fact, studies show that subject lines featuring the prospects name and/or some commonality can raise email opening rates by 20%!
I use things like, "Go Noles" because that's where I went to college. I'll mention a mutual connection that we have or even mention the weather. What I don't mention in the subject line is what I'm selling. Save that for the body of the email. If you cannot seem to come up with anything personal, make it about your prospect's brand. Again, people never get tired of hearing about themselves.
Don't Be Afraid to Name Drop
The first paragraph of your marketing email should be personal. The next paragraph is where you want to talk about what it is you're selling, whatever you have for giveaways at the show, and mention some of the bigger, more successful customers you work with. Name dropping isn't always considered best practice in social situations but as far as B2B marketing is concerned, it's fair game.
Choose Your Words Strategically
One additional thing that I do to make the message more personal—and less like a sales pitch—is use the word "connecting" instead of the word "meeting." Sometimes I will use "networking," which works because a lot of people attend trade shows for the networking opportunities. Either way, make it about them. Don't focus on what you do but what you can do for them. If that means using your booth as a way to meet other people, so be it. As long as they show up, your email marketing strategy is working.
Make It Short and Sweet
People don't read anymore, they swipe. That's why it so important to follow the one-swipe rule. Make sure your email is short enough to be read with a single swipe on a smartphone, 3-4 paragraphs at the most. Keep your benefits clear and as close to the top as possible, leaving your prospects informed and excited but still wanting more.
Every brand is different, and the only real way to know if your email marketing strategy is working is through trial and error, but if you are new to trade shows or looking to refresh your marketing tactics, these tips are a great place to start.
For more tips on creating an eCommerce marketing campaign that gets results, subscribe to etailinsights!