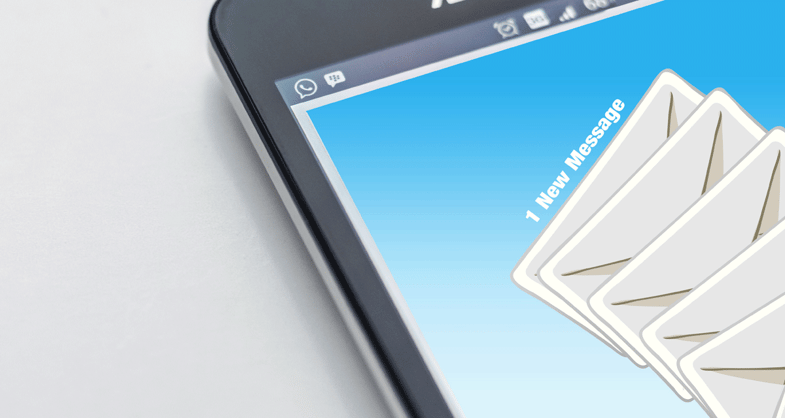 How much time do you spend writing email newsletters? How many of those emails actually get read, let alone generate new leads?
91% of people check their inboxes daily, so it's no surprise that many sales and marketing experts believe email marketing provides the perfect opportunity to reach clients and prospects with content and brand messaging
But what if those emails are getting ignored?
When it comes to B2B marketing, sales strategies are changing fast, and it's more important than ever to stay ahead of the curve. Here are three strategies that will help you create an email newsletter that prospects will actually read.
1. Be Transparent
The first step to developing a readable newsletter is setting expectations before a prospect ever signs up.
Make sure users know what they're getting into when they choose to opt-in. Somewhere on your newsletter subscription form, tell subscribers exactly what will be in the newsletter and what they'll get out of it. This helps you attract better quality email addresses from new leads that are more likely to read and engage with what you're sending.
2. Offer Valuable Content
There are a handful of brands I've learned to love, but still can't stand their email newsletters—even though I willingly signed up to receive them. They often spend too much time trying to sell me on products and services, and not enough time educating me about their industry and why I should care.
Generally speaking, 90% of the content you send should be educational, informative, and entertaining. The other 10% can be reserved for product mentions.
If you do not offer compelling content, your email will end up in the trash, or worse, you'll lose a subscriber that could have been a loyal customer.
3. Make Your Subject Lines Stand Out
The average business person sends and receives 121 emails per day. That's a lot of inbox competition, which makes your headlines especially important
How long should subject lines be? What are the most effective words to use? There is no perfect formula for crafting an awesome headline, but lucky for you, we've put together a few tips to get you started.
Getting prospects to engage with your content is one of the biggest challenges B2B marketers face today. Strategies like these will not only increase the chances of prospects reading your emails, they will increase your leads.
Don't waste time writing marketing emails that end up in the trash. Find out how to get your prospects' attention and keep it with etailinsights!