---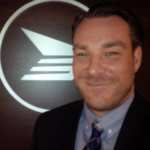 Go big or go home regarding your acquisition efforts. As an out of country firm, we find that our brand recognition is non-existent compared to what it is in Canada. So whether your acquisition strategy is direct, mass, or event based, we need to make an impact with the dollars we spend.
We have found that rather than spreading our money on small campaigns touching many merchants, our ROI is stronger when we are precise and intimate. By uncovering true prospects using data intelligence and speaking to them about their specific business problem we find we have a better win success rate; i.e. if a specific web platform has an inferior solution for cross border shipping, we can mine the merchants using that platform and only market to them with a specific message that will impact their specific issue.
---
etailinsights Power User Interview
Jamie, what is your favorite restaurant and why?
Honest Weight in The Junction – Delicious, affordable, great location, great service, and cold local craft beer.
What drove you to begin a sales career in eCommerce?
Twelve years ago, Canada Post parcel sales was focused on cataloguers and MLM. The transition to eCommerce was a no brainer for us as our network was built on consumer (home) deliveries. I was actually the youngest on the team back then, and I guess I was looked at as the expert because I knew how to use eBay. That started the journey to where both I and Canada Post are today.
How does Canada Post help etailers?
As the leader in B2C eCommerce deliveries north of the border, we help US based merchants enter the market or enhance their current consumer experience. Along with traditional delivery services, we also offer leading edge data insights and flexible options which will help the merchant enhance lifetime value of Canadians.
How are you using etailinsights to save time, find more prospects, and close more business?
We use etailinsights predominately as a sales acquisition tool. As a Canadian firm whose account reps are travelling regularly to geographic territories in the US, it is important for us to maximize our time spent on the road. Etailinsights allows us to prospect within regions while we are local. The tool also assists us in identifying low hanging fruit when we are having success within a certain vertical.
Secondly, and just as important, is that we use etailinsights to gather vital merchant information no matter where we are in the sales process. Whether its platform information, size, or prime contacts, we can adjust our funnel accordingly based on the variables we desire.
Although Internet Retailer & Shop.org are always informative and fun, I'd have to say that Operations Summit in the spring is my favorite. It's been in smaller cities (Louisville, Cincinnati) the last few years, and I find that the merchant attendees are more interested in actually finding solutions to business problems then just educating themselves on market trends. Next year's summit is in Pittsburgh, another great small city.